Gino served up a delicious cherry and amaretto tart for an Italian Christmas feast on This Morning.
The ingredients are: 225g plain white flour, 160g unsalted butter (chilled), diced, 65g icing sugar, plus extra for dusting, Pinch of salt and 2 medium egg yolks.
For the filling: 100g icing sugar, 100g ground almonds, 2 medium eggs, lightly beaten, ½ teaspoon almond essence, 2 tbsp amaretto (almond liqueur) and 450g ripe cherries, pitted.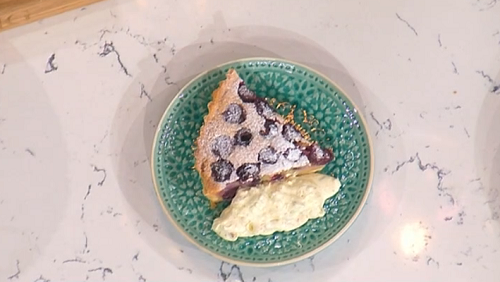 See Gino's recipes in his new book titled: Gino's Italian Adriatic Escape: A taste of Italy from Veneto to Puglia
is available from Amazon
now