Three bakeries from London compete in the South East England heats of Britain's Best bakery today were they were pushed to their limits by judges Mich Turner and Peter Sidwell.
[imagebrowser id=65]
Yasar Halim Baker, Outsider Tart Bakery and Boulangerie Jade Bakery took on the challenges of the Wild Card bake using ricotta cheese and flaky pastry as the key ingredient in their bake, and the Bakers Dozen piped orange Viennese biscuits as well as showcasing their Speciality bakes to see who would move on to the regional finals.
For their Wild Card bake, Yasar Halim Bakery made a three cheese & chive pie, Outsider Tart Bakery made a confetti corn pie and Boulangerie Jade made corne d'aboudance.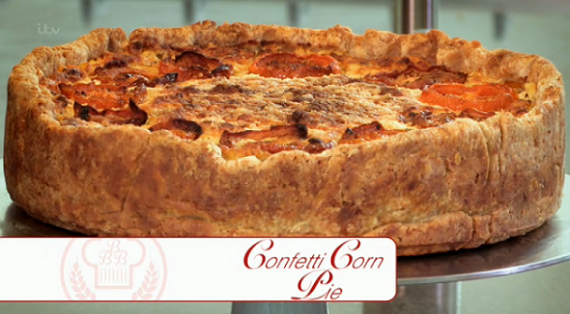 After a tough day in the kitchen, it was Outsider Tart Bakery that the judges declared the winner of today's heat. Their American style baking excited the judges and it won them a place in the regional finals.