Food writer Roopa Gulati showcased her spice blend categories guide on Nadiya's Family Favourites.
Speaking to Nadiya Hussain, Roopa said that spices can be demystified by grouping them into different categories making it easier to come up with the perfect spice blend every time.
The categories include: Warming, Sweet, Nutty, Sour, Heat and Astringent.
For a dried spice blend for a chicken rub, Nadiya combined: cardamon, fennel, mustard seeds, sesame seeds, and szechuan peppercorns.
For a spicy chicken marinade, Roopa combined: ground ginger, turmeric, paprika, lime juice and toasted nigella seeds.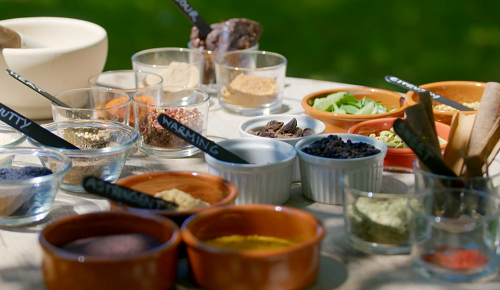 See Nadiya's recipes in her book titled: Nadiya's Family Favourites: Easy, beautiful and show-stopping recipes for every day from Nadiya's upcoming BBC TV series
, available from Amazon
now.