Jeremy Pang chicken satay With freekeh nasi goreng on Sunday Brunch.
The ingredients for the satay chicken are: 4 free range, boneless, de-skinned chicken thighs, thinly sliced and 10 soaked medium sized bamboo skewers.
For the marinade: ½ tsp turmeric, 2 cloves finely chopped garlic, 1 stick of finely chopped lemongrass, 1 tbsp light soy sauce, 1 tbsp fish sauce, 1 tbsp palm sugar and Dash dark soy sauce.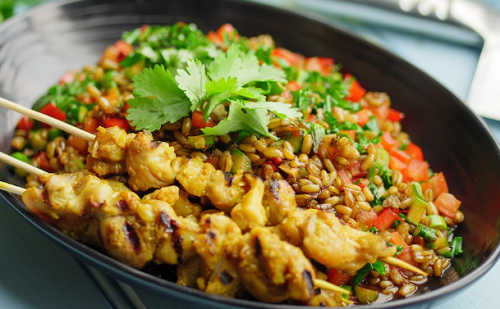 See recipes from Jeremy in his book titled: Hong Kong Diner: Recipes for Baos, Hotpots, Street Snacks and More
availabe from Amazon
now.