Simon Hopkinson makes a Mediterranean inspired dish on today's The Good Cook, Piedmontese Peppers.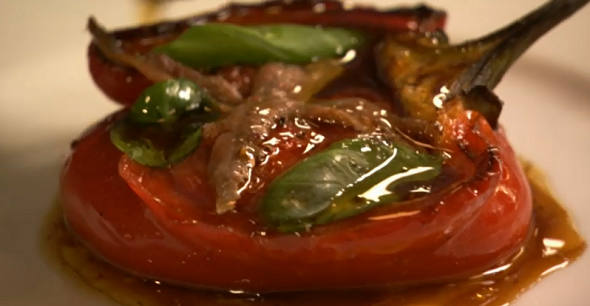 Simons ingredients consists of : 8-12 ripe plum tomatoes, 4 red peppers, stalks left on (for decoration), cut lengthways in half, seeds removed, 4 garlic cloves, sliced, 5-6 tbsp extra virgin olive oil, salt and freshly ground black pepper, 8 large canned anchovies, cut in half lengthways and a small handful fresh basil.
This dish is ideal for a starter to impress your dinner guest.
Simon also servers up a lovely steak and chips meal on today's show, showing how to prepare the perfect steak and perfect chips in your own home.