James Martin served up tasty braised beef short ribs with bourbon barbecue sauce and a succotash salad on James Martin's American Adventure.
The ingredients include: celery, carrots, onions, parsley, water, short ribs
For the rustic BBQ sauce: onions, oil, garlic, ginger, brown sugar, red wine vinegar, tomato ketchup and bourbon whisky.
Succotash salad: corn, oil, butter, green and red chilies, fresh mint, parsley, broad beans and butter.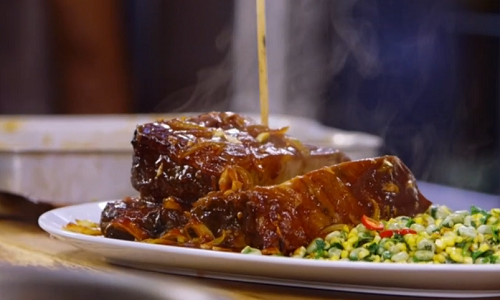 James Martin's American Adventure: 80 classic American recipes
book is available at Amazon
now.