Tom Parker Bowles returns to the This Morning kitchen with a family favourite, his mother's roast chicken recipe.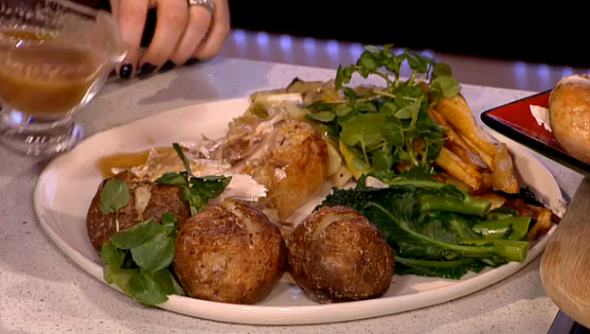 Tom says he was raised on "simple food using fresh ingredients", and he believes that these simple recipes are made great by using quality ingredients but that doesn't always mean grabbing anything with an organic label.
Tom stuffs his Chicken with a whole lemon to help induce flavours in his lovely chicken gravy, but he says he does not believe in the British tradition of adding flour to gravy.