Lisa Faulkner returned to ITV This Morning to show how she makes her Chicken Kiev and Treacle Tart dishes.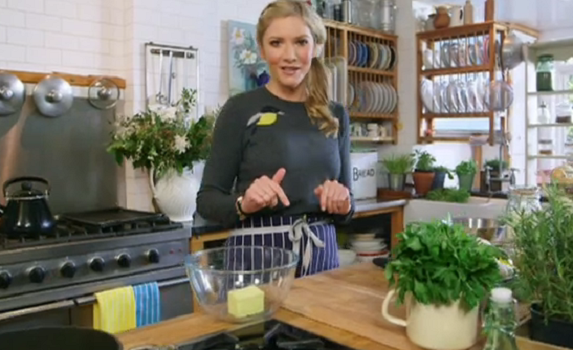 To make her Treacle Tart Lisa puts flour, butter and salt in a food processor and whizz for about ten seconds until the mixture resembles fine breadcrumbs. She then adds water and whizz again for two to three seconds until the ingredients begin to stick.
She then kneads the mixture lightly on a floured surface for 20 to 30 seconds and then shaped the dough into a flat disc. It is then wrapped in cling film and chill for 30 minutes before using.
Once chilled, Lisa rolls the pastry out on a lightly floured surface then used it to line her loose-bottomed fluted flan tin.
For the filling, she combines syrup, lemon juice and breadcrumbs in a mixing bowl and then spooned the mixture into the pastry case.
She crushes cornflakes lightly with your hands and sprinkle them over the top of the tart.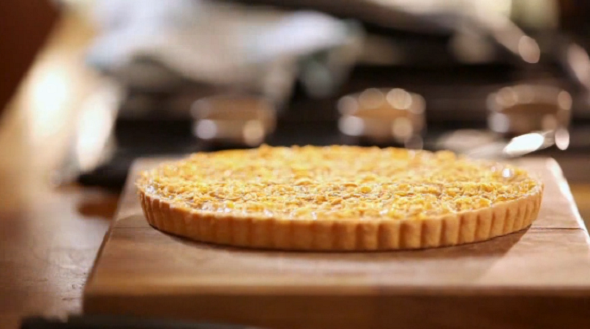 Finally Lisa bakes the tart in a preheated oven at 180c for 20 minutes until golden brown.