Actress Bonnie Wright from the harry potter movies rose to the occasion tonight when she performed magically in the Bake Off tent with all the recipes to take the crown of Star Baker.
[imagebrowser id=50]
Competing against her were cricketer Michael Vaughan, James Bond and Downton Abbey actress Samantha Bond and broadcaster Johnny Vaughan, but they were no match for her spells in the kitchen.
For the first signature challenge of the week, the celebs had to produce 12 sandwich biscuits.
Samantha made peanut butter elephant biscuits with a homemade jam filling. Matthew made blueberry smiley face biscuits, inspired by his children. Johnny made chocolate filled discs while Bonnie took a risk with her cardamom shortbread with a yoghurt and mango centre.
Bonnie's biscuits looked great and were very well presented although the judges had some issues with the filling.
The next challenge saw the bakers take on Mary Barry's Tarte Tatin recipe then finally a 3D Novelty cake bake.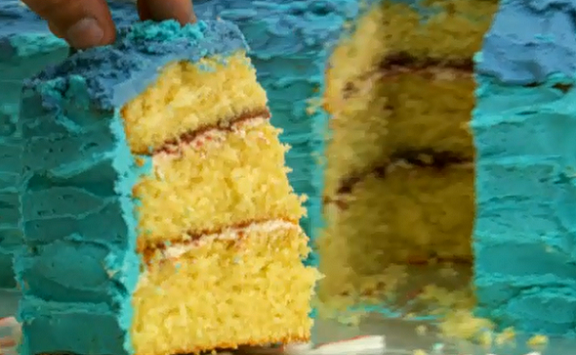 Needless to say Bonnie did well on both tasks to claim her Sports Relief Bake Off apron.