Mary Berry served up cock-a-leekie soup with shredded prunes on Mary Berry's Country House Secrets.
The ingredients are: 1 x 1.5kg ready-to-cook chicken, 2 litres chicken stock (or water), 3 bay leaves, 4 leeks, halved lengthways, thinly shredded, 2 carrots, peeled, halved lengthways, thinly sliced, 2 sticks celery, halved lengthways, sliced, 12 ready-to-eat dried prunes, shredded, salt and freshly ground black pepper.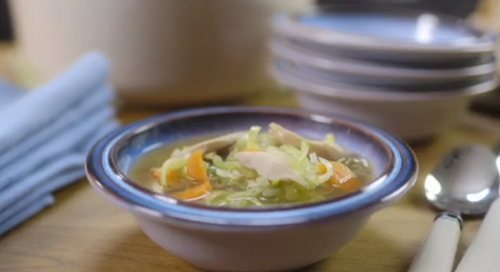 See mary's recipes in her new book titled: Mary Berry's Complete Cookbook: Over 650 recipes
, available from Amazon
now.