Anna Haugh served up English roast beef with Yorkshire pudding, vegetables and gravy (beouf roti a l'anglaise) on Royal Recipes with Michael Buerk. The dish was previously served to Bertie Prince of Wales for Christmas in Calcutta harbour in 1875.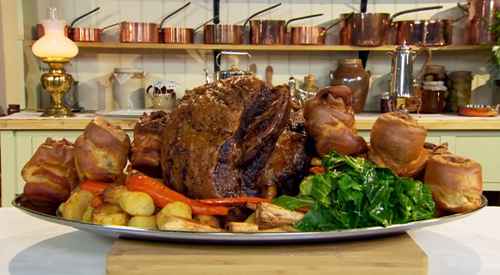 See recipes for the Royal family in the book titled: The Royal Touch: Simply Stunning Home Cooking from a Royal Chef
, available from Amazon
now.