Nigella Lawson served up a nutty inspired bulgur wheat with flaked almonds and nigella seeds side dish on Nigella: At My Table.
The ingredients include: coriander seeds, cumin seeds, dried thyme, nigella seeds, lime zest, olive oil, salt, flaked almonds, parsley and bulgur wheat.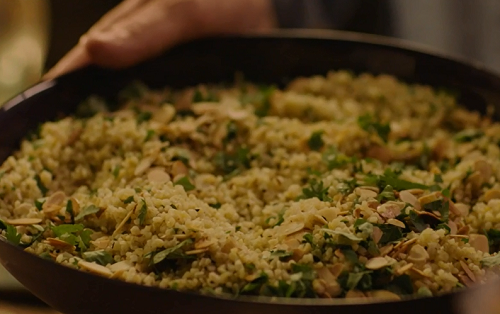 See the recipe in Nigella's new book titled: At My Table: A Celebration of Home Cooking
, available from Amazon
now.