Bryn Turner serves up a roast turkey with sage, chestnut and sausage stuffing on Christmas Kitchen with James Martin.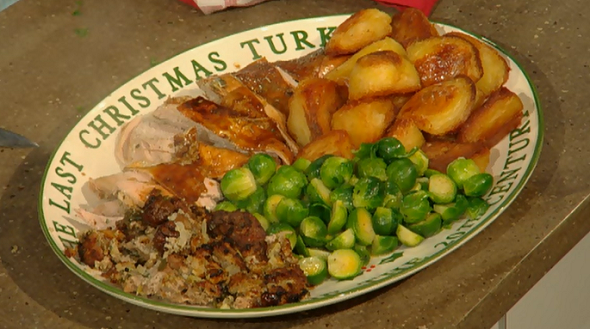 This turkey dish is the sixth of Bryan Turner's 10 turkey challenges for Christmas, and unlike his previous dishes, this one actually goes into the oven.
Bryan makes his turkey recipe with sage and he says: "Sage and turkey make very happy bedfellows in this traditional roast turkey recipe. Letting the meat soak overnight in a brine adds extra flavour and keeps it moist."
See Bryan's full recipe here.