Michela Chiappa served up beef bolognese with hidden vegetables for fussy eaters on This Morning.
The ingredients are: 1 carrot, 1 stick of celery, 1 large uncooked beetroot (washed) and 500g mince beef.
Store-cupboard essentials: 1 red onion chopped in half, 1 clove garlic, 1 tin chopped tomatoes and 500ml boiling water.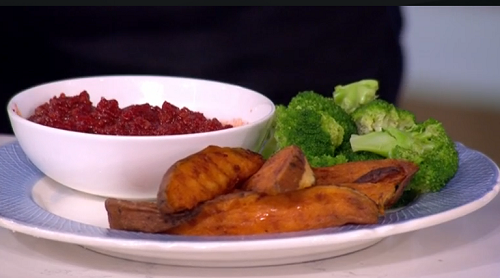 See more recipes from Michela in her book titled: Simply Italian: Cooking at Home with the Chiappa Sisters
available from Amazon
now.