John Whaite served up sherry trifle with Genoise sponge on Chopping Block.
The ingredients for the sponge mix include: 3 large eggs, 85g sugar and 85g plain flour.
(Once the sponge is baked, add strawberry jam and brush with sherry.)
For the custard: 10 large egg yolks, 1 L milk, 1 tbsp vanilla bean extra, 250g caster sugar and 10g cornflour.
For the compote: 500g mix summer fruits and 250g caster sugar.
Also for the trifle filling: 800 ml whipped cream.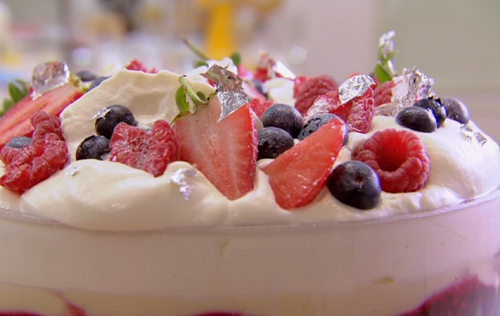 The recipe can be found in John's book titled: John Whaite Bakes At Home
, available from Amazon
now.