Si and Dave served up Indonesian pork stew with pork shoulder and ginger on The Hairy Bikers' Comfort Food.
The bikers says: "This dish brings light, spice and flavour in your everyday life. If you are at home with a cold, this is the dish for you."
The ingredients are: birds eye chillies (remove the seeds to reduce the heat), 4 cloves garlic, ginger root, vegetable oil, shallots, pork shoulder, 1/2 l chicken stock, 2 tbsp tamarind paste, 4 tbsp kecap manis and 2 tbsp light soy sauce.
For the spice rub: 1/4 tsp ground cinnamon, 1 tsp ground coriander, 1/2 tsp ground ginger and 1/2 tsp black pepper.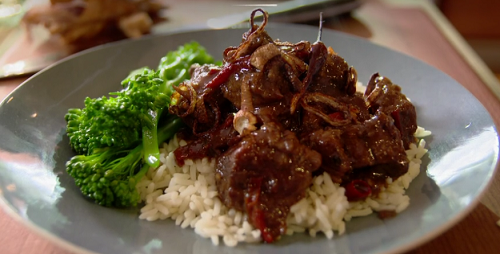 The Hairy Bikers' Meat Feasts: With Over 120 Delicious Recipes – A Meaty Modern Classic