Mary Berry served up a celeriac soup with crispy pancetta and poppy seed croutons on Mary Berry Everyday.
The ingredients include: 1 celeriac, 6 rashes pancetta, 1 large onions, butter, potatoes, 750ml stock (chicken or vegetable), double cream, salt and pepper.
For the croutons: stale white sliced bread, olive oil, toasted poppy seed, parmesan cheese, salt and pepper.
To garnish: a few sprigs of watercress.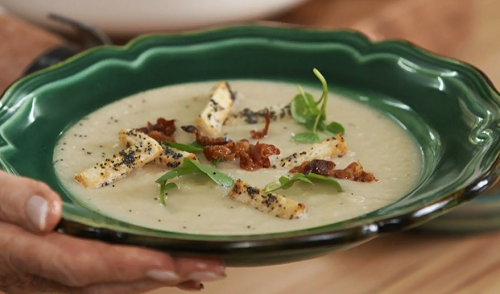 The recipe is available in Mary's book titled: Mary Berry Everyday
– available at Amazon
now.