Nisha Katona served up a Himalayan cheese omelette wrap with coriander on The Secret Chef.
The ingredients for the filling include: 1 green chillie, 1 red onions, 3 large eggs, cheddar cheese and ground coriander.
For the dough: chapati flour and water.
To garnish: Fresh coriander.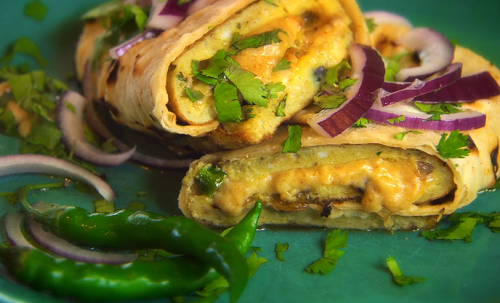 Nisha Katona's book titled: Pimp My Rice
is available from Amazon
.