It is day four of this year's MasterChef The professionals. Last night the judges – chefs Michel Roux Jr and Monica Galetti – put only one of the second two chefs through to the finals.  25-year-old Tom from the Cotswolds booked is place in the Masterchef The Professionals finals after displaying that he had what it takes to become a master chef.
Today, the last two chefs will go head to head to see if they have what it takes to survive under pressure in a fast moving kitchen and also to surprise the judges with a meal that is simply out of this world.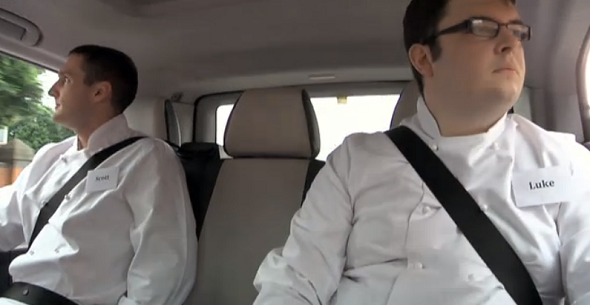 The two chefs going head to head on Thursday are Luke from London, and Scott from St. Andrews.
Michel Roux Jr and Monica Galetti send the pair into service at the much acclaimed, self-titled restaurant run by Sat Bains. The first restaurant in Nottingham to earn a Michelin star in 2002, it won its second in 2011.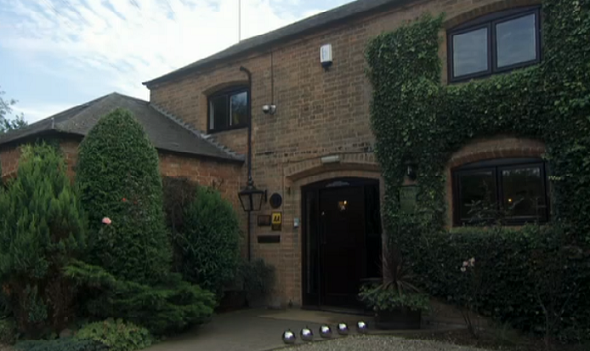 The chefs must now deliver in the heat of service and reach the exacting standards of Michelin star cuisine. They will each be responsible for a highly complex dish from the restaurants tasting menu that must be executed with precision, finesse, and on time. No mistakes will be tolerated.
There is no rest for the chefs, because after a relentless service the chefs must cook again recreating one of Sat Bains's signature dishes which celebrates the girolle: pickled and sautéed mushrooms, braised oxtail, with a watercress panna cotta, and a chive buerre noisette.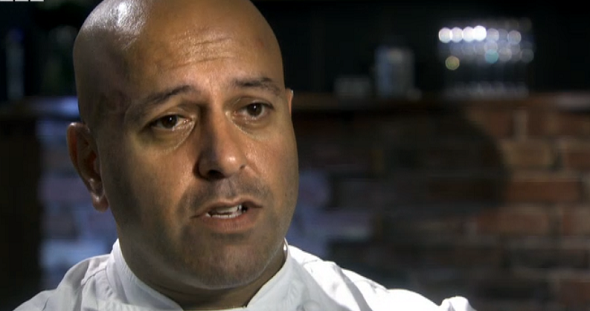 To reach Sat's standards, the chefs must show an understanding of the concept behind the dish as well as perfect execution and presentation.
After their time in the 2 star restaurant, the chefs  return to the studio for one last challenge before Monica and Michel decide on their future in the competition. In this daunting final test, they must produce a main and dessert inspired by their Michelin experience in just two hours – they simply have to stun the judges with their cooking. Any mistake now could cost them the competition, so with the pressure firmly on, it is a tense and thrilling battle. Once Michel and Monica have judged their two courses, they must decide who deserves a place in the finals.