Gino D'Acampo served up a delicious Italian no-bake apple strudel with raisin, amaretto and raspberry sauce dessert on Gino's Hidden Italy
.
The ingredients are: 3 Golden Delicious apples, cored, peeled and cut into 5mm cubes, 300g unsalted butter, 3 tablespoons Demerara sugar, 50ml amaretto (almond liqueur), 100g plump raisins, 1 x 270g packet of shop-bought filo pastry (6 large sheets), 150g raspberries, ½ teaspoon ground cinnamon and 50g icing sugar.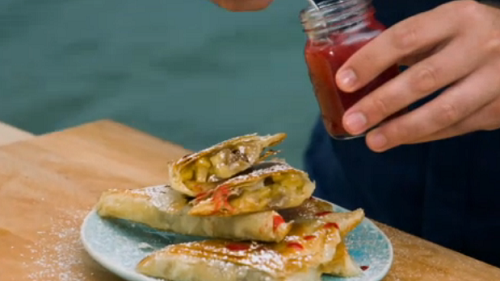 Gino's Hidden Italy: How to cook like a true Italian
available at Amazon
.