Paul visits Dundee in search of the best Buffalo meat he could find on today's Paul Hollywood Pies and Puds, to make his Buffalo steak and ale pie.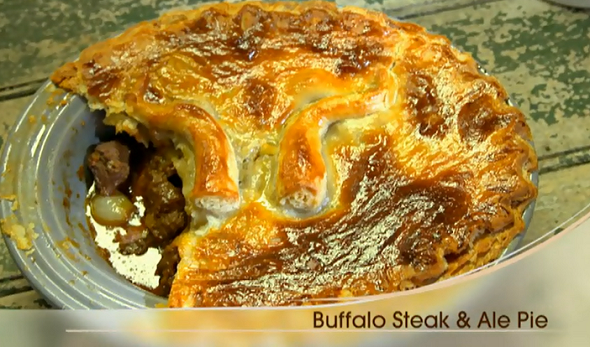 However, before he returned to his kitchen, Paul conducted a taste test in Scotland among the public to see what they thought of Buffalo meat compared to beef. Surprising almost all the people who took part in the taste test preferred the taste of buffalo meat.
The Buffalo they tasted came from the farm of Steve Mitchell, a Buffalo farmer in Dundee. His Buffalo meat was said to have a better texture and more tender than beef.
Having sold Paul on his Buffalo meat, Steve joins Paul in his kitchen were the master baker made his Buffalo and ale pie.