This week Mary set the remaining contestants a really tough technical challenge as the clock ticks down towards the quarter finals.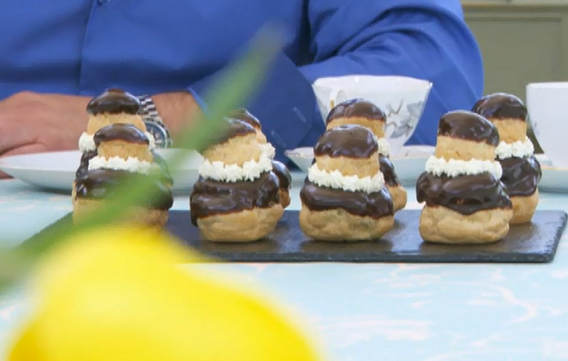 She very much ups the ante with the crème patissiere of technical bakes – eight Religieuse AKA a French classic made from two choux cases smoothed in chocolate ganache to look like 'little nuns'.
The religieuse is constructed with the larger choux pastry on the bottom and a smaller one on top, traditionally iced with a chocolate or coffee nappage and joined together with buttercream.
However, in France the French like to vary the theme slightly and create a variety of styles to this recipe as you can see from the video below:





STORYBOARD: Move Over, Cupcakes: The Religieuse Has Arrived. from Tumblr on Vimeo.