During her time on The Apprentice, Lusia Zissman did not show many personal weaknesses, but it seems she does have at least one, her weight.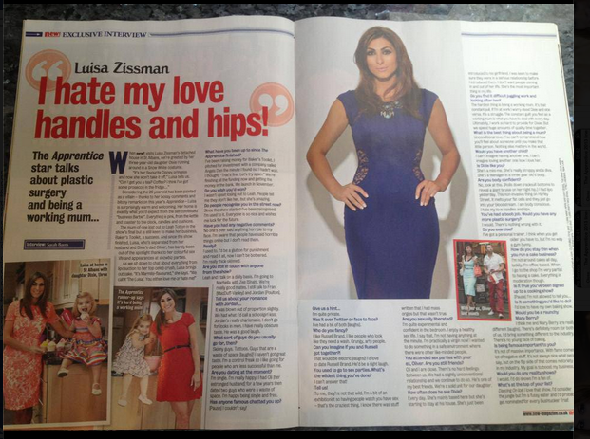 The sexy brunette, who to many is perfectly formed, has been having a hard time on  Twitter with regards to her weight since the hit BBC show came to an end. Twitter trolls have been having a go at her because they think she is too fat.
However, Lusia decided to take note of their comments and speaking to the Daily Star newspaper, the mum of one said:
"Like every woman I have a lot of body issues."
"I hate the love handles on my hips, and I was unhappy with how my stomach looked from having a baby – I had a bit of a jelly belly.
"I was a bit untoned and a little bit heavier than I would have liked to have been. I just want to fit in size 8 jeans comfortably."
Lusia went on to say that usually she doesn't "give a s**t" what people say about her, but admitted jibes about her weight affected her supreme confidence.