Britain's biggest boyband export One Direction is looking forward to making their first 3D movie when they hit the shores of Japan next week.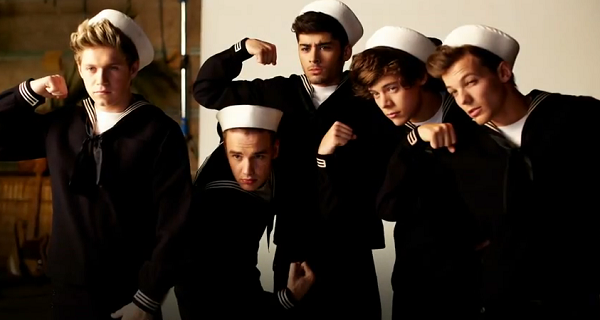 Harry Styles, Liam Payne, Zayn Malik, Niall Horan and Louis Tomlinson will fly to the Japanese capital Tokyo, at the start of their eight months world tour.
The movie will be directed by Supersize Me's Morgan Spurlock and will be a mixer of footage of the band's performances as well as allowing fans to see what the band are really like.
One Direction's Niall Horan explained: "We wanted to get our personalities across, because the fans know us but we want them to know us deeper."
The 3D Movie is expected to pack out cinemas around the world when it is released on 30th August this year.
At the end of last year Harry Styles, Liam Payne, Zayn Malik, Niall Horan and Louis Tomlinson invited fans to submit stories that will impress the band enough for a few lucky fans to be selected to appear in the film. See the boyband appeal to fans in this video: