Got To Dance 2013 entered its second week of auditions where we were once again treated to a feast of impressive dance moves from a lot more talented dance acts all trying to win the £250,000 cash prize.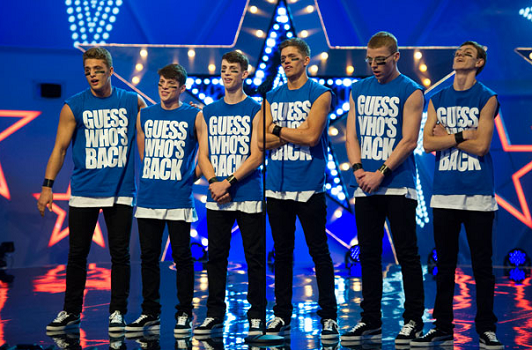 This week the acts that caught our eye and impressed judges Ashley Banjo, Kimberley Wyatt and new judge Aston Merrygold include: Ruff Diamond, Rory, Mid-Air, Marvel, ICE7, Theo Godson, Antics, Nathan, Tomcaz, Mathew Mindtrick, Kieran Lai and Poison.
At least two of these acts we remembered from last year – Ruff Diamond and Antics – and it was great to see them once again in the competition showcasing their new moves. At this stage last year we thought both acts would make the finals but only Antics made it through. Once again we will make the same prediction and hope the voting public agree with us vote them through to the finals.
However, week 2 auditions seem to focus a lot on male solo street dance acts like Mid-Air, Rory, Mathew Mindtrick, to name but a few. These guys are amazing and nearly all are self-thought. They all impressed the judges and sailed through to the short list with 3 gold stars. We hope they make it through to at least the semi-finals so we can see what more they can do.
The search continues on Sky HD next Sunday for an act to be crowned Got To Dance 2013 winner and walk away with the life changing cash prize.