It is the final week of Celebrity MasterChef 2014 and the four finalists are taken to the heart of London's Queen Elizabeth Park, that host the 2012 Olympic Games, to cook street food.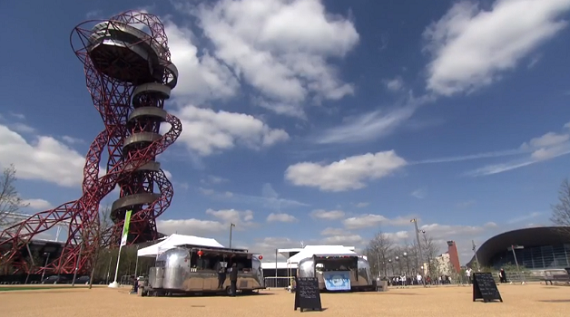 Fashion model Jodie Kidd, TV presenter Charlie Boorman, actress Sophie Thompson and dancer Wayne Sleep must create a selection of street food dishes from two vans for the athletes and Olympians who use the park, to celebrate the park's opening to the public.
Each van has a theme – one Asian and one Central and South American. The celebrities split into two teams, and each van's team must produce four different street food dishes.
As well as the challenge of creating their dishes the celebrities have limited space in which to work and only three hours to cook. With almost 100 hungry guests descending on them at one o'clock, they will have to pull out all the stops if they are to produce the food on time.