Its sardines on toast for supper for the hunger Bikers as Si and Dave cook up a fishy delight in the kitchen.
The Bikers says: "Get a taste of the Med with fresh sardines on toasted sourdough. Perfect for a quick and wholesome lunch."
The ingredients for their fishy dish are: 4 whole sardines, 1 tbsp plain flour, flaked sea salt, freshly ground black pepper, 3 tbsp olive oil, 1 red onion, sliced, 1 tbsp caster sugar, 2 tbsp red wine vinegar, 1 tbsp small capers, 1 heaped tbsp chopped fresh parsley.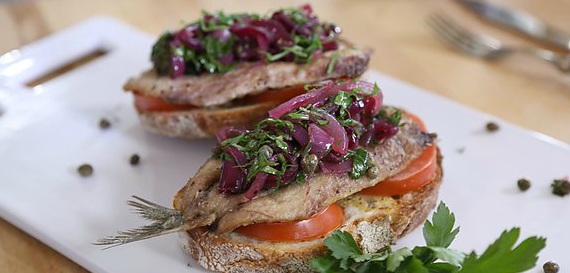 See how the Bikers prepare their dish in this video: