Channel 4 new cooking competition series, The Taste with Nigella Lawason, came to a conclusion last night with the winner crowned.
Debbie Halls-Evans was revealed as the winner beating three other cooks in the final in the canapés cook-off.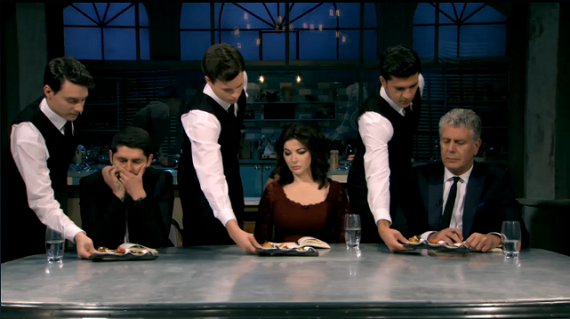 The 43-year-old from Bolton prepared her final spoons of food that wowed the judges Nigella Lawson, Ludo Lefebvre and Anthony Bourdain, and saw her walk away with the title and the trophy.
After the judges revealed that it was her dishes that had won them over in the final round, Halls-Evans said that she was "amazed" to have won.
Lefebvre, who mentored her, said: "To see her win today is pretty amazing. She made me very proud. She did it when it really mattered."
Halls-Evans added: "Ludo has taught me so many fundamental elements of cooking. He's a creative genius and a raving nutter – all elements I like.
"I can't thank him enough, he's done a sterling job with me."