Asimakis Chaniotis served up tasty Greek meatball soup with veal mince and pudding rice on Nadia's Family Feasts.
The ingredients are: ½ kg of veal mince, 1 white onion finely chopped, ½ bunch of finely chopped dill, 2 cloves of finely chopped garlic, 100gr of pudding rice, 1 whole egg, 20gr of salt, 7gr of fresh grated black pepper, 1.5 lt of chicken stock, fresh lemon juice of 2 medium size lemons and 4 whole eggs egg.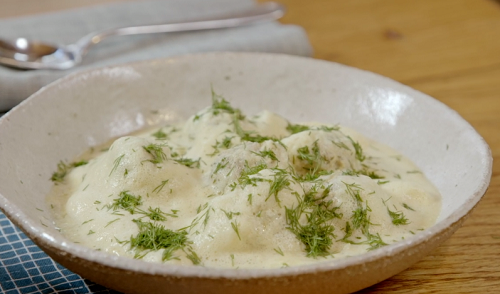 See Nadia's recipes in her book titled: Fabulous Family Food: Easy, delicious recipes you'll cook again and again
available from Amazon
now.