Chefs Jason Atherson and Chris Wheeler visited the Saturday Kitchen Live with James Martin, to served up some delicious plate of foods.
Jason made a spiced roast pheasant with pumpkin, homemade granola and bread sauce.
He says: "You will have lots of granola leftover from this recipe which can be eaten for breakfast or used as crumble topping."
Chris made a smoked scallop Niçoise dish and says:
"This dish has a touch of theatre in the serving. If you don't have smoke gun, try it without – it still tastes lovely."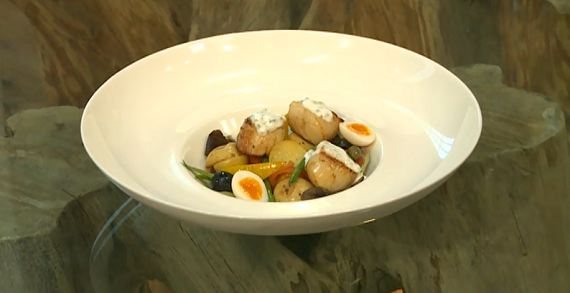 On hand to sample their dishes were none other than actress Rashida Jones who also had to face her food heaven or food hell.