Jimmy Doherty shows us his DIY approach to becoming a charcutiers in your own home.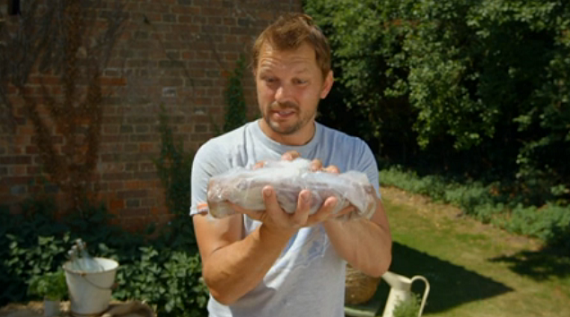 Charcuterie is a generic term for the products traditionally sold by charcutiers (pork butchers), and includes products based on pork meat or offal, including cured and cooked meats. In France, it also refers to the shop itself that sells these kinds of products.
Jimmy seems to have mastered the art of preparing meat in this way and demonstrates how it could all be achieved in a few straight forward steps.
Jimmy he says: This project will involve creating the right conditions to simulate an ideal outdoor climate for meat curing. But once you have made the kit it will save you a fortune in the long run. However, the real joy is making beautiful foods you thought you could only buy at the deli counter.