Jamie servers up a sizzling seafood super on today's episode of Jamie and Jimmy's Friday Night Feast.
The Essex chef cooks sizzling oysters in ash for 10 minutes before they pop open.
Jamie says: "Cooking oysters in the embers of a fire will completely transform these little beauties, but if you're cooking indoors, you can imitate the results in your trusty oven. It's not quite the same, but it'll still taste delicious."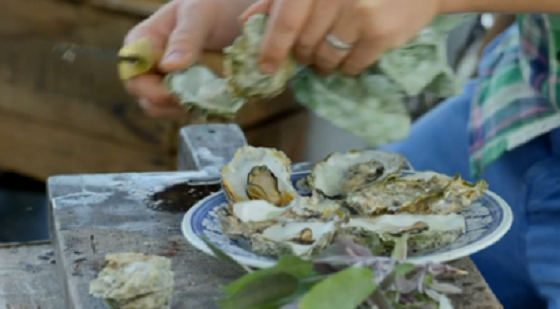 To make the sauce for Jamie's dish, melt 40g of unsalted butter in a frying pan over a medium heat, then cook for 2 to 3 minutes, or until it turns a deep golden colour and starts to sizzle.
Add a few drops of Tabasco sauce to taste, then remove from the heat and add a squeeze of lemon juice, swirling the pan until combined.