Kirsty Allaop, the star of Location, Location, Location pops into Jamie and Jimmy's kitchen on the peer to lend a helping hand in cooking an Indian pani puri dish.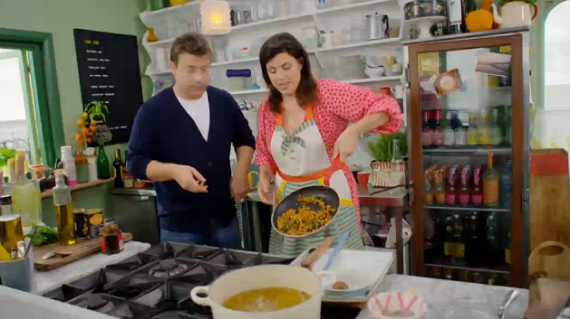 Pani puri is a delicious crispy pastry traditionally stuffed with spices, chutney, potato and onion. It is one of India's favourite street foods and in some parts of the country it is known as Golgappa or Puchka.
This week Kirsty and Jamie put their own spin on the traditional Indian recipe in Jamie and Jimmy's Friday Night Feast.
Jamie says: "Crispy Indian puri, loaded up with beautifully flavoured pani, green salsa, spiced chickpeas and chopped veg – delicious!"