In the summer of 2013, Jamie Oliver and Jimmy Doherty visited Lord Elletson at Parrox Hall to revive an age old recipe for the tosset cake, an age old Lancashire biscuit that was at the heart of the tosset cake feast event.
The event took place each year for hundreds of years up until the First World War when the production of the biscuits stopped. Jamie and Jimmy not only help revived the recipe for their Jamie and Jimmy's Friday Night's Feast Channel 4 show, but they help Lord Elletson  bring back the annual tosset feast that was attended by hundreds of people at the Hall.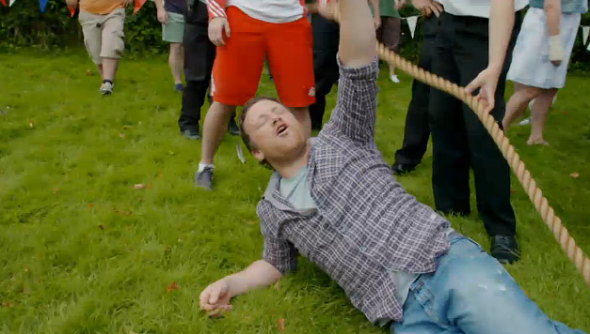 Many of the locals backed their tosset cakes and entered them into a competition where they are judged to see who has baked the best ones, while they enjoy all the activities that were laid on to reflect those that people enjoyed at the hall one hundred years ago. Jamie Oliver pictured flat on his back, seems to have enjoyed the days event.
These are some of the cakes that were made by the community at the event:
[imagebrowser id=53]