Three bakeries from Wales and Central England were put to the test by judges Mich Turner and Peter Sidwell in today's Britain's Best Bakery.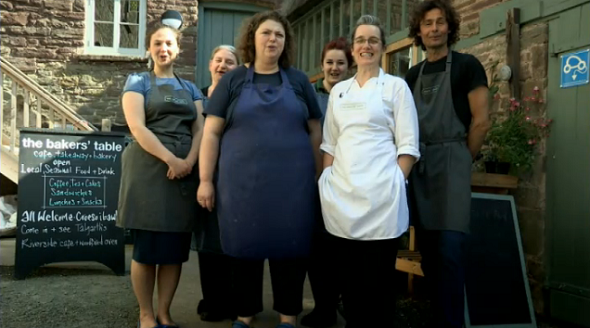 St. Mary's Bakery, The Bakers Table and Y Becws Mefus bakery from Wales, took on the challenges of the Wild Card ginger cream cake and the Bakers Dozen choux buns bakes as well as showcasing their Speciality bakes to see who would move on to the regional finals.
After a stressful day in the kitchen, it was The Bakers Table bakery that the judges declared the winner of today's heat. Their Wild Card bake captured the judge's imagination and led them to believe that these self-taught bakers have a lot more to offer. They will now compete in the Wales and Central England regional finals.