Tonight on Jamie and Jimmy's Friday Night Feast, Jamie cooked a lovely whole baked salmon in salt with homemade basil mayo & chilli salsa.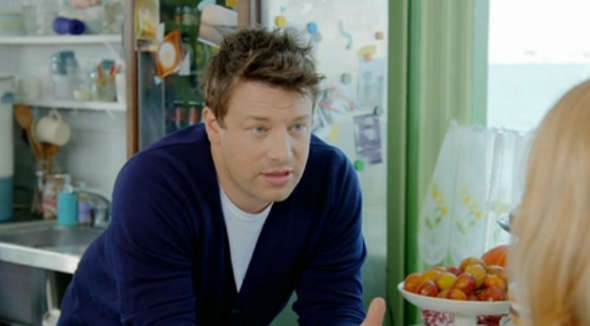 Jamie says "Baking salmon in a thick layer of salt not only looks incredible, but you'll end up with the most perfectly cooked fish."
To make the baked salmon, Jamie washed and dried it with kitchen paper, then finely sliced a lemon and two fennel bulbs into rounds and stuff into the salmon cavity with parsley, marjoram and chives.
He then combines rock salt, with two eggs and 250ml of water in a large bowl, then evenly spread one-third of the salt over a large baking tray, making a slight hollow in the middle to hold the salmon snugly.
He laid the salmon diagonally into the tray, then spoon over the remaining salt mixture, heaping it around and onto the salmon so that it's evenly covered.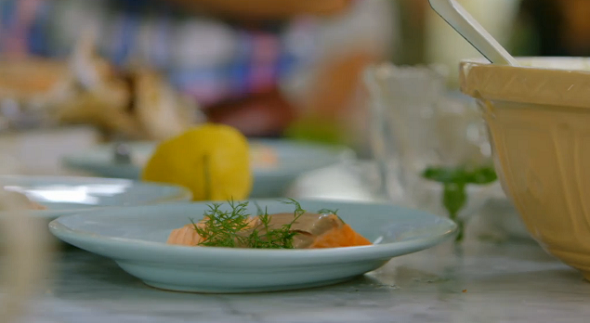 Finally, he places the tray in a preheated oven at 180C for around 40 minutes until cooked through.