Gino brings festive flavours to humble sausages on Let's Do Christmas with Gino and Mel.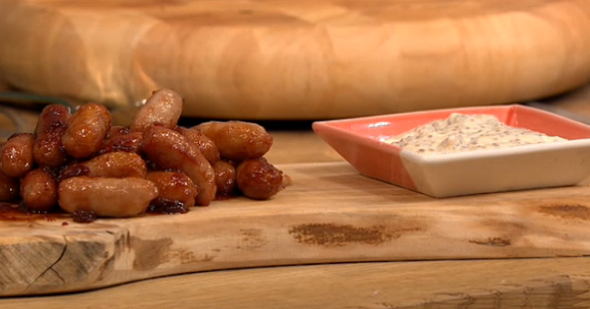 To make his cranberry glazed sausages, Gino used 20 cocktail sausages, oil for frying, 4 tbsp cranberry sauce, juice and zest of an orange, salt and pepper to season.
Gino heats a pan with a little oil and fried the sausages until they are browned all over.
He adds in all the other ingredients then simmer until everything is sticky and coating the sausages.
He serves the sausages with cocktail sticks and a dipping sauce.