Gingerbread punch is the drink of the day on today's Let's Do Christmas with Gino and Mel.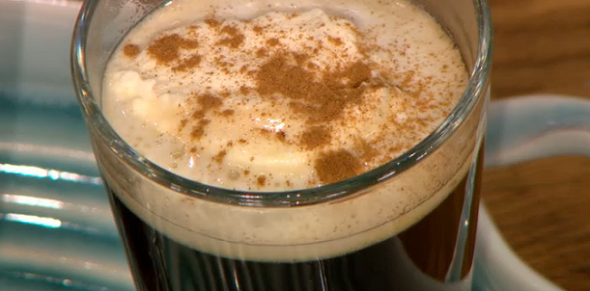 Gino serves up this wonderful gingerbread drink that is perfect for the festive period.
To make his punch, Gino gently heat 500ml water in a large sauce pan and then adds a bottle of Guinness, 75g sugar and spices (2 inch sliced peeled fresh ginger, 12 whole cloves, 3 cinnamon sticks, broken in half, 3 whole cardamom pods) until almost simmering then adds 150ml rum and the slices of a orange.
He keeps it warm and leave for 20 minutes to allow the flavours to develop.
He finishes by pouring the punch into glasses and top with cream and a sprinkle of cinnamon!