Paul makes an ideal Christmas leftovers meal with his hand-raised Boxing Day pie on The Great British Bake Off Christmas Special.
Paul's recipe makes the most of Christmas dinner leftovers with his turkey, stuffing and cranberry pie made with hot water crust pastry. However, we think his pie looks too good to eat; it is almost like a work of heart.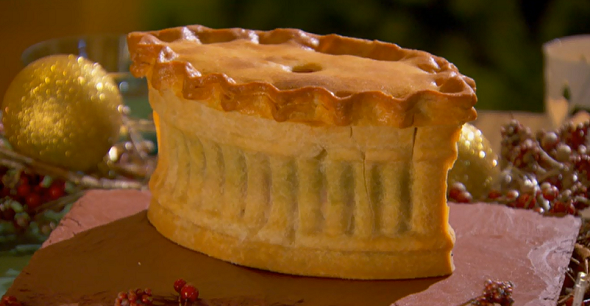 See his recipe here.