Paul Hollywood brings a Scottish influence to the great British Bake Off Christmas Special with a black bun bake.
Paul says this moist, fruity cake covered with rich pastry is traditionally eaten at Hogmanay. It its best made in advance so the flavours have time to mature.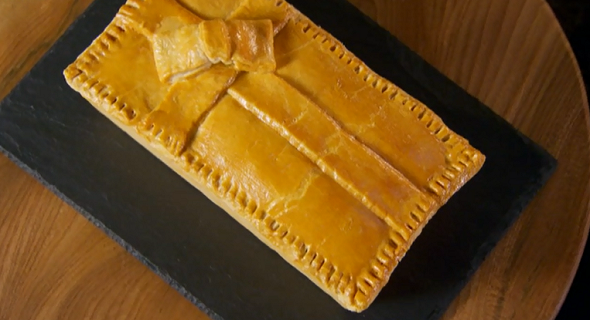 For the pastry for this Scottish treat, Paul sifts flour into a bowl and rubs in lard and butter until the mixture resembles breadcrumbs.
He then adds salt, baking powder and four tablespoons of cold water and mix to a soft dough. He then turned it out and kneaded into a ball. He wraps it in cling film and leave to chill in the fridge while he made his filling.