Paul Hollywood brought a bit of Germany influence to the Great British Bake Off Christmas Special by make a German classic desert, the stollen.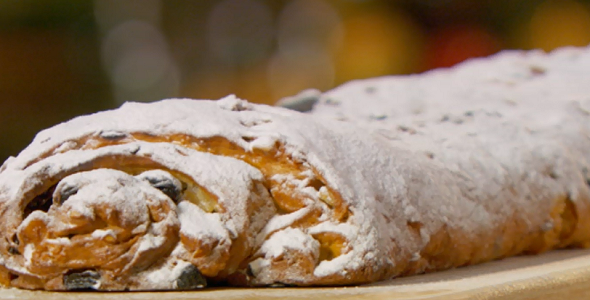 Paul's stollen is a delicious yeasted cake filled with dried fruit and a swirl of marzipan. It takes time to make but he believes it is well worth the effort.
The traditional weight of a Stollen is around 2 kg, but smaller sizes are made to preference. A stollen is like regular sweetened fruit bread. However, because it is slathered with melted unsalted butter and rolled in sugar as soon as it comes out of the oven, the result is a much better keeping and moister product.
The marzipan rope in the middle is optional. The dried fruits are macerated in rum or brandy for a superior tasting bread.