Today Paul baked ginger biscuits and jam tarts to his mum's recipe on Paul Hollywood Pies and Puds.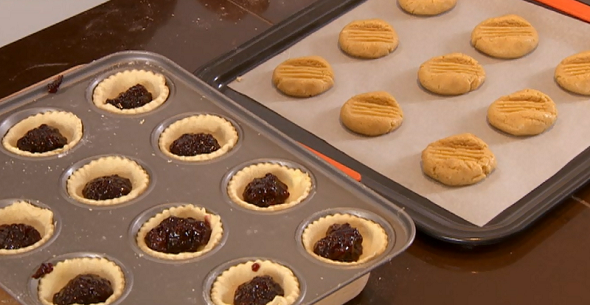 Earlier in the day, Paul was joined in his kitchen by Michelin stared chef Tom Kerridge, who made a version of his mum's bread and butter pudding. But after he had worked his magic with the recipe, Tom surprised the Paul when he unveils a letter from Paul's mum inviting him to bake one of her favourite recipes, ginger biscuits and jam tarts.
This was a challenge Paul was not allowed to refused, and with the added pressure of trying to do justice to his mum's recipe, the master baker got down to work with a little help from Tom to interpret the hand written recipe.
This is what the master baker served up at dinner based on his mums' recipe. Needless to say it went down a treat.