It is the first quarter-final of MasterChef: The Professionals 2014 and the quarter finalist – Brian, Darren, Ollie, Daniel and Jethro – had a tough fight on their hands to remain in the competition.
Their first challenge was the Invention Test where they were asked to create an exceptional plate of food from trimmings. Gone are the arrays of quality ingredients they are used to cooking with, instead the judges ask them to make their dishes from kitchen scraps, including bones and offcuts, fish skins, over ripe fruits and cheese and stale bread.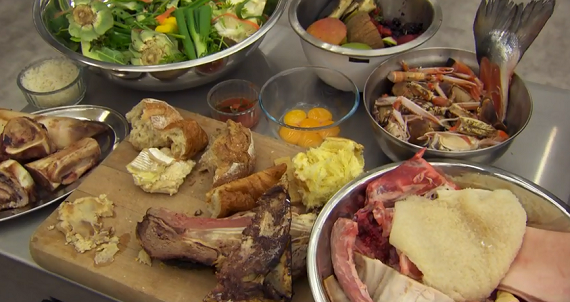 The cooks that survived the test – Brian, Darren, Ollie and Jethro – had to tackle their most nerve-racking test to date when they faced the scrutiny of three of the UK's toughest restaurant critics to prove they are worthy of a semi-final place.
The chefs were given one hour and 15 minutes to create a jaw-dropping two-course menu to impress the daunting panel of Charles Campion, Tracey MacLeod and Jay Rayner.
In the end it was the menus created by Brian, Darren and Ollie that impressed the most and was enough to book the three chefs a place in the semi-finals.