Three bakeries from Greater Manchester and Cheshire compete in the Scotland and North West England heats of Britain's Best bakery today were they were pushed to their limits by judges Mich Turner and Peter Sidwell.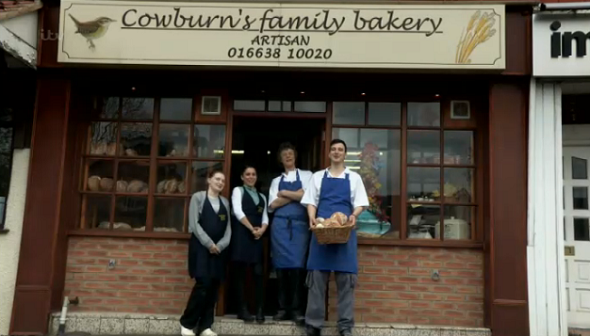 Cowburns Family Bakery, Ye Olde Pasty Shop bakery and Mad Hatters bakery took on the challenges of the Wild Card bake using peanut butter as the key ingredient to make a tray bake and the Bakers Dozen Eccles cake bake as well as showcasing their Speciality bakes to see who would move on to the regional finals.
After a tough day in the kitchen, it was Cowburns Family Bakery that the judges declared the winner of today's heat. Their Wild Card bake captured the judge's imagination and led them to believe that the Cowburns Family bakers have a lot more to offer.