Michelin-starred chef and a sculptor Tom Kerridge cooks up a delicious Vension steak on Saturday Kitchen Live.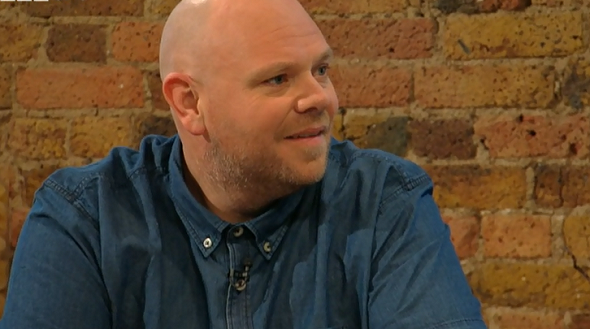 Tom started cooking after attending culinary school at the age of 18. He has since worked at a variety of British restaurants, including the Michelin starred Rhodes in the Square and Adlards. With his wife Beth, he opened the gastropub The Hand & Flowers in 2005 and within a year claimed his first Michelin star. He later won a second Michelin star, the first time ever a pub has done so.
After cooking for 25 years, Tom Kerridge new cook book won Specsavers cookery book of the year 2013.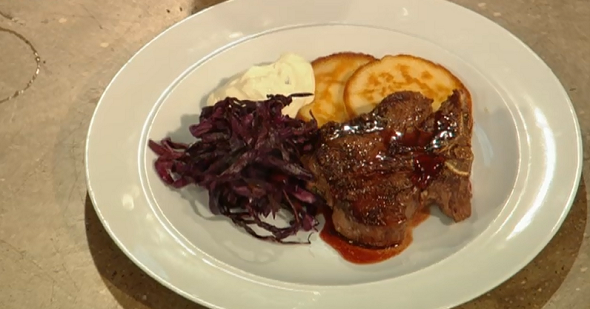 Today Tom served up a tasty Venison steak with red cabbage and potato pancakes in the Saturday live kitchen and wine expert Susie Barrie selected a Taste the Difference Priorat 2009 bottle of wine from Spain to go with the meal.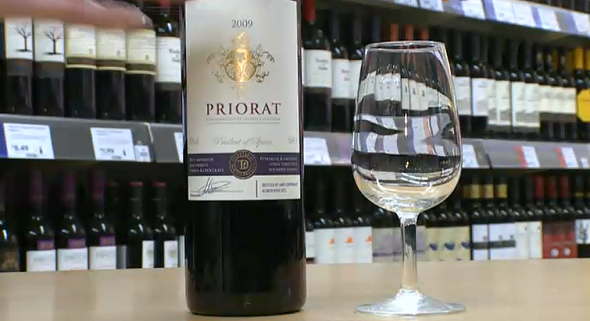 This wine works brilliantly with rich meat dishes, it is intense and creamy and full of wild fruits. The ripe dark fruit of the wine works very well with the meaty venison.