On Wednesday we saw the second group of four chefs take on the challenges set by chefs Michel Roux Junior and Monica Galetti, to see who would survive to cook another day.
Their first task was to get through Monica's skills test, and after that the second and final task of the day, they had to prove themselves to Michel Roux Junior in the food classic challenge.
The four chefs that cooked for the judges on Wednesday were:
[imagebrowser id=19]
Maria, 26, from Lochearhead
Liam, 27, from Wales
Sean, 31 from London
Daniel 23, from Chirnside.
For the Skills Test, Monica and Gregg ask the chefs to make potato gnocchi and serve it with a garnish or sauce of their choice, in just 12 minutes. The chefs had to  draw on their experience and, under pressure, deliver a stand-out plate of food,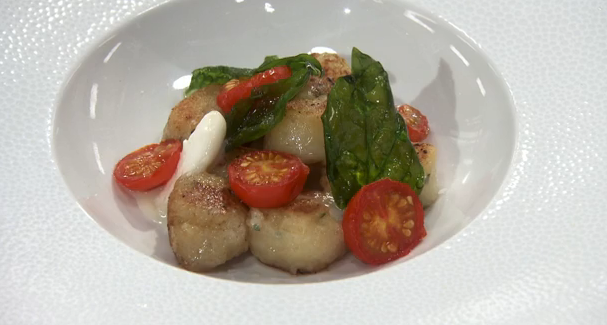 Michel Roux Jr sets the chefs two Classics Tests. First Michel cooks roast john dory with artichoke barigoule – a Provencale way of cooking baby artichokes.
To impress Michel the chefs must show off their filleting skills, cook the fish faultlessly and make a barigoule packed with flavour and soft tender artichokes. They were given an hour to do justice to Michel's dish before being given one more chance to impress when they cook a classic of their own choice for the Michelin-starred chef.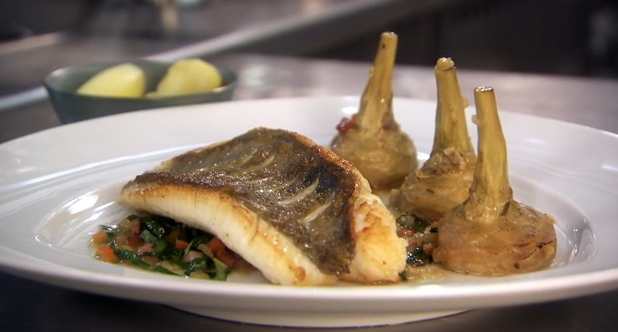 The chefs gave the tasks their best effort, but in the end only three would make it through to the next round. The unfortunate chef that failed to wow the judges with his dishes and was therefore sent home was Sean.