Miss Universe GB model Amy Willerton admits she would love to find love under the jungle stars. With TOWIES Joey Essex also looking for love in the jungle, Amy and Joey could be the next Peter André and Katie Price.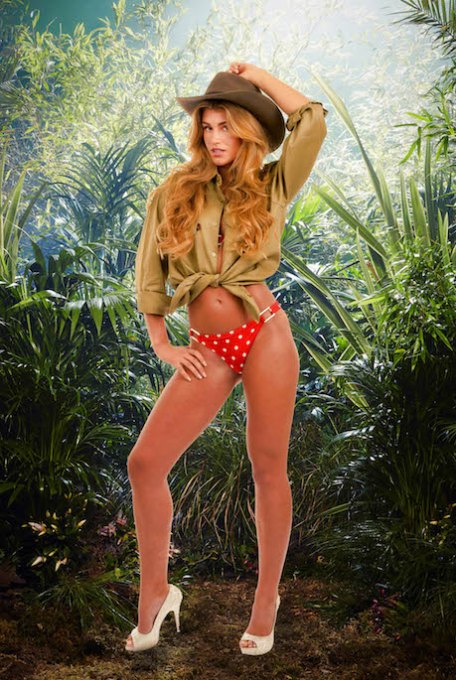 Profile
Age: 21
Date of Birth: 18 August 1992
Phobias: "Weird things creep me out like china dolls!"
Missing any special occasion: "I have been so busy I haven't had a chance to check my diary but I am sure I will be".
Relationship status: Single
Miss Universe GB model Amy Willerton admits she would love to find love under the jungle stars.
Amy says: "I am completely and utterly single. I have no idea who is going in the jungle but I am going in knowing I might meet someone in there.
"If I meet someone in the jungle who is right, then who knows what will happen…!
"But I am really looking forward to it all as it is going to be such a challenge.
"When I first got the call to see if I would be interested, I was really shocked, scared and excited as it is such an intense thing. But I am 21 and I am going to throw myself into everything."
And the 21-year-old, who has jetted in from Moscow where she was competing in the global Miss Universe modelling competition to join I'm A Celebrity, has also promised to give her fellow campers lessons on how to strut themselves along the catwalk as she pledges to wear plenty of bikinis during her stint in the jungle.
"I have spent the three weeks leading up to the jungle strutting and posing on the catwalk for Miss Universe in Moscow," she declares. "It is watched by 110 million people and your walk has to be flawless. And so yes, of course I am up for showing everyone how to model, just as I am wearing a bikini. It will be nice, though, to strip back, wear no make-up and be completely natural."
Amy first shot to fame as the winner of Katie Price's TV reality show, 'Signed by Katie Price', two years ago, but subsequently she refused to sign up with the star, instead choosing to forge a career on her own. Although she always has to look her best for the cameras, she says she is prepared to rough it and put her heart and soul into the challenges posed in the jungle.
"This is such a great life experience," admits the model. "And if anyone had said two years ago that I would be at Miss Universe and then flying to the jungle, I would have been gob-smacked because it is so cool."