TOWIE star Joey Essex will leave the creature comforts of his beloved Essex behind and battle with the creatures of the Australian jungle over the next few weeks, in his attempt to become king of the jungle.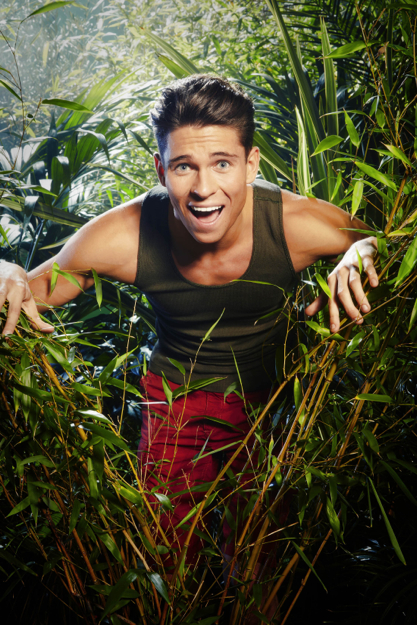 Profile
Age: 23
Date of Birth: 29 July 1990
Phobias: Any creepy crawly. "I wash my hands even when I have touched a dog."
Missing any special occasion: Filming of the TOWIE Christmas special
Relationship status: Single
As he prepares to enter the I'm A Celebrity camp, Joey  hopes there will be a 'beautiful' and single female contestant joining him.
"I am single at the moment," admits the 23-year-old. "If there was a nice girl in there and I got on really well with her, who knows what would happen?!
"A bit of eye candy would be nice so hopefully there will be a beautiful girl."
He pauses, laughs and then stresses: "Please!"
For Joey, going on I'm A Celebrity is an opportunity that far exceeds his wildest dreams.
"Five years ago, I started watching the show and now I really can't believe I am going to be going in the jungle," he says. "I am so happy. I can't say this enough. What an incredible opportunity.
"I am actually lost for words because I am so excited."
One of the reasons for accepting the offer, he continues, is to show viewers another side to his personality. "I want them to see who I really am," he explains. "This is a chance for me to show everyone.
"In the jungle, I can be myself. I am not an argumentative person. I like to have friends."
He plans to put one hundred per cent effort into every challenge, but Joey knows he is not very brave when it comes to anything that moves.
"I am not really scared but if a spider was by me, I wouldn't want to touch it," he admits. "I would not be scared for hours and I would be more like 'argh', but even if I touch a dog or a cat, I wash my hands. My reactions are going to be heightened in the jungle for sure.
"I don't know how I will feel if I have to jump out of a plane. I can't imagine doing it but I will just have to give it a go."