Lorraine Pascale cooks a starter of caramelized scallops with cauliflower purée and crispy pancetta on How To Be A Better Cook.
Lorraine says: "Scallops, I realise, are not everyone's cup of tea but this recipe might just convert you."
The ingredients for the brown butter breadcrumbs are: 2 tsp butter and 3 tbsp dried breadcrumbs.
For the cauliflower purée, 25g butter, 1 small head cauliflower (about 750g before trimming), cut into small florets, 200ml full-fat milk and 100ml single cream.
For the chive oil: ½ bunch chives (about 10g), 25ml extra virgin olive oil, For the pancetta and scallops, 2 tsp sunflower oil, 6 slices pancetta, 12 large scallops, shelled and coral removed, flaked sea salt and freshly ground black pepper.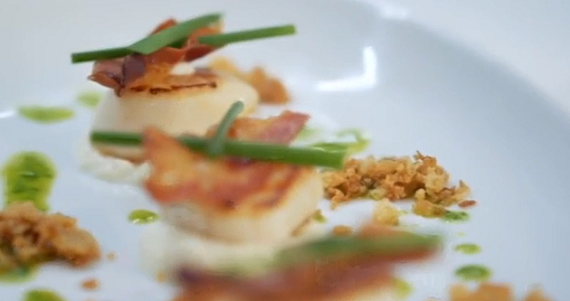 See how Lorraine prepares the dish in this video: