Australian self-taught cook, restaurateur and food writer Bill Granger, cooks barbecued flatbreads with onion and feta on Lorraine.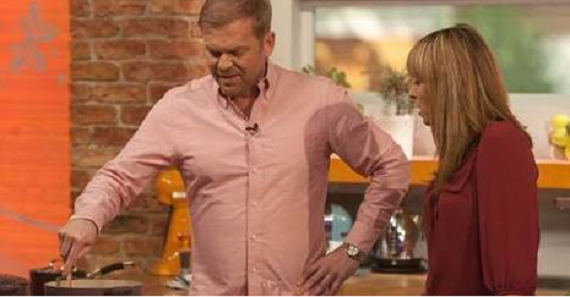 The ingredients are: 400g plain flour, 2 tsp sea salt, plus extra to sprinkle, 1 tsp instant yeast and 2 tbsp olive oil, plus extra to brush.
For the caramelised onion: 2 tbsp olive oil, 1kg sliced onions, 1 tbsp soft brown sugar, 2 tbsp balsamic vinegar,Sea salt and pepper and Flat leaf parsley.
To prepare the dish, sift the flour and salt into a large bowl and make a well in the centre. Stir the yeast and olive oil into 330ml lukewarm water and pour into the well in the dry ingredients. Mix to form a soft but firm dough.
Transfer the dough to a lightly floured surface and knead for about 5 minutes until smooth and elastic. Put the dough in a lightly oiled bowl, cover with cling film and leave to rise in a warm place for 45 minutes.
While the dough is rising, put 2tbsp olive oil and 1kg sliced onions in a heavy-based pan over medium heat and cook for 20 minutes, stirring occasionally.
Add 1tbsp soft brown sugar, 2tbsp balsamic vinegar and sea salt and pepper. Cook for another 5 minutes, or until the onion is soft and caramelised. Leave to cool.
Knock back the dough by punching it with your fist. Divide into 6 even balls and roll each ball into an oval about 5mm thick.
Preheat a barbecue grill plate to hot. Brush each flatbread with olive oil and barbecue the 6 flatbreads one one side, then turn and top with caramelised onion. Cook again, with the lid closed if your barbecue has one, for 2-3 minutes until the bases are browned.
Sprinkle with crumbled feta with lemon wedges. I sometimes intensify the flavour with sun-dried tomato paste or pesto before adding the toppings.